Everglades National Park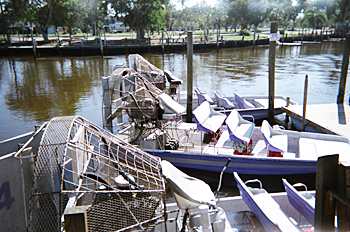 Everglades National Park has been designated a World Heritage Site, an International Biosphere Reserve, and a Wetland of International Importance.

Established in 1947, the Everglades National Park covers 4,000 sq mi in southern Florida extending from Lake Okeechobee southward to Florida Bay. Federal Land comprises 1,398,617.13 acres, Non-Federal Land - 461.13 with the gross total area acres of 1,399,078.26. The Everglades is a unique ecosystem and is completely dependant upon water flow, making it one of the largest and most productive estuaries in the world. The Everglades support more than 350 species of birds and over 1,000 species of plants.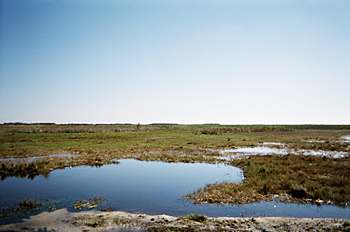 The annual average rainfall of more than 60 in. (152 cm) with most falling in the summer. Big Cypress Swamp, to the northwest, and Lake Okeechobee are the chief sources of its water.
Everglades National Park is open year round. Highest visitation is from December through April, and the lowest visitation is May through November. Walking and canoe trails, boat tours and tram tours are excellent for viewing wildlife, including alligators and a multitude of tropical and temperate birds.

Endangered Species in Everglades National Park:
An endangered species is a species of plant or animal that, throughout all or a significant portion of its range, is in danger of extinction. Everglades National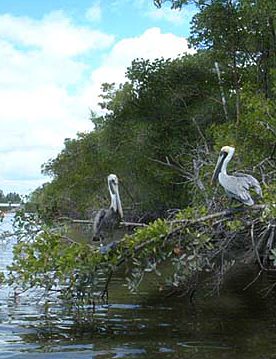 Park is, or was at one time, home to fifteen endangered species.

American crocodile (Crocodylus acutus)
Green turtle (Chelonia mydas)
Atlantic Ridley turtle (Lepidochelys kempi)
Atlantic hawksbill turtle (Eretmochelys imbricata)
Atlantic leatherback turtle (Dermochelys coriacea)
Cape Sable seaside sparrow (Ammodramus maritima mirabilis)
Snail (Everglades) kite (Rostrhamus sociabilis plumbeus)
Wood stork (Mycteria americana)
West Indian manatee (Trichechus manatus)
Florida panther (Felis concolor coryi)
Key Largo wood rat (Neotoma floridana smalli)
Key Largo cotton mouse (Peromyscus gossypinus allapaticola)
Red-cockaded woodpecker (Picoides borealis)
Schaus swallowtail butterfly (Papilio aristodemus ponceanus)
Garber's Spurge (Chamaesyce garberi)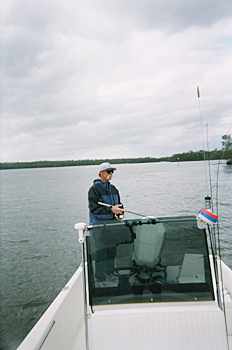 Everglades Fishing
Fishing abounds in the Everglades. The unique combination of year-round warm water, brackish rivers and backcountry bays, mangroves, oyster bars, estuaries, forage, and moving water, makes Southwest Florida one of the leading fisheries in the World. The nearshore bays, shallow flats and mangrove shorelines provides endless possibilities to hook into a trophy Tarpon, Snook, or Redfish. The Everglades National Park is vast and richly diverse in fish species. With 1.4 million acres in the Park alone, everglades fishing is very unique. In the same fishing charter, it is possible to catch bass in the freshwater, snook in the backcountry, tarpon in the rivers, redfish on the beaches as well as trout on the flats.


Fishing Regulations in the Everglades
All commercial fishing is prohibited in Everglades National Park.
Prohibited Recreational Fishing Gear
Except for dip nets, cast nets, and landing nets, all other seines and nets are prohibited. The use and possession of spear guns and spear poles are prohibited.
Fresh Water Fishing
Freshwater License
A Florida freshwater fishing license is required to fish in freshwater or to possess fresh water species.
Bait- Live or dead fish (including minnows and shiners) or amphibians, and non-preserved fish eggs or roe, are prohibited. Digging for bait inside the park is not permitted.
Areas Closed to Fishing
No fishing is allowed at the Ernest Coe Visitor Center lakes, Taylor Slough, Royal Palm Visitor Center area and trails, Chekika Lake and along the Shark Valley Tram Road.
Salt Water Fishing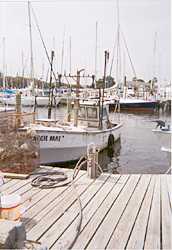 Saltwater License
A Florida saltwater fishing license is required to fish in saltwater or to possess saltwater species.
Bait
Bait is not included in bag limits. Saltwater bait: shrimp, minnows, pilchards, pinfish, mullet, mojarras (shad), or ballyhoo. Bait may be taken with hook and line, dip net (not wider than 3 feet / 0.9 m), and cast net.
Manatee Etiquette
Areas frequented by manatees have been posted. Keep an eye out for manatees. Slow to an idle if observed, but do not approach or molest.
Lobster and Queen Conch
The taking and possession of lobster and queen conch is prohibited.
Recreational Crabbing
Stone crabs, during open state season, and blue crabs may be taken by recreational fishermen using attended gear (for example: star trap, baited line, landing net, etc.). Crabbers are limited to five (5) traps. Unattended gear, including traps, is prohibited.
Shrimp
Shrimp may be taken by dip net (not wider than 3 feet / 0.9 m) or cast net, personal use only, not for sale.

Everglades Camping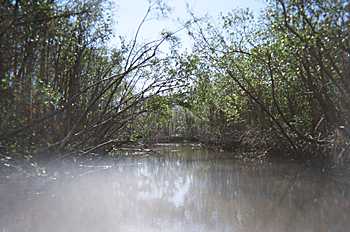 There are two campgrounds inside the park Flamingo and Long Pine Key.

Long Pine Key Campground
Located 7 miles / 11 km from the main entrance, just off the main road.
108 drive up sites for tents and RVs, including one group site.
Close by: Fishing pond, hiking trails, amphitheater.
Flamingo Campground
Located at the end of the main park road in Flamingo.
234 drive in sites, including 55 with a view of the water, four group sites, 64 walk-up sites (20 on the water's edge).
Close by: observation tower at Eco Pond, hiking trails,canoe trails and fishing.

Camping is offered year-round at Long Pine Key &Flamingo.Reservations are strongly recommended at Long Pine Key and Flamingo during peak season from November 23 to April 18. Call the reservation agent at (800) 365-2267 up to five months in advance. Both campgrounds are available on a first-come, first-served basis the rest of the year. Frontcountry fees during peak season are $14 for walk-in sites, $14 for RV sites, and $28 for group sites. Park campgrounds at Long Pine Key &Flamingo have drinking water, picnic tables, grills, tent and trailer pads, and rest rooms. Flamingo has cold-water showers and Flamingo Marina offers hot showers for $3. RVs are welcome, but there are no hook-ups. Campground stays are limited to 14 days during the peak season. Checkout time is 11 A.M.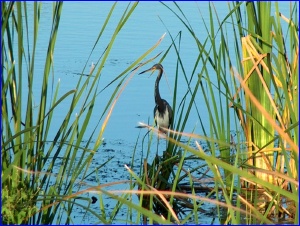 Back Country Camping in the Everglades
Everglades National Park has three kinds of backcountry campsites: Chickees, Ground Sites, and Beach Sites.
Backcountry permits are: $10 (1-6 people) $20 (7-12 people) and $30 (more than 13 people).

Chickees are located along interior rivers and bays where no dry land exists. They are elevated 10 foot x 12 foot / 3 m x 3.7 m wooden platforms with roofs, usually constructed on open water, well away from mangrove trees. A narrow walkway leads to a self-contained toilet. You'll need a free-standing tent, since stakes or nails are not allowed.
Ground sites are mounds of earth a few feet higher than the surrounding mangroves, located along interior bays and rivers.
Beach sites are located on coastal shell beaches. Many beach sites have no toilets.